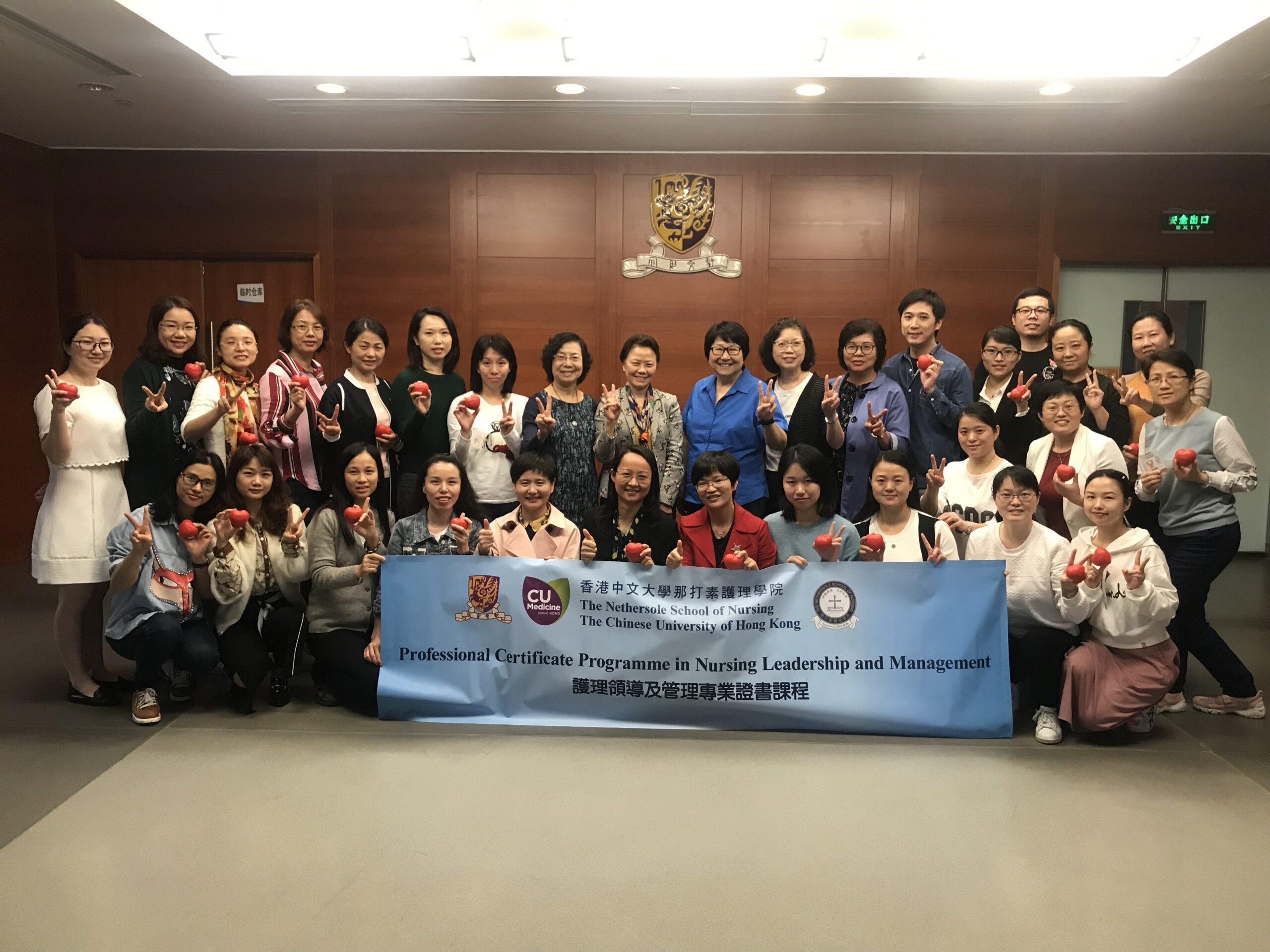 Professional Certificate in Nursing Leadership and Management (PCNLM)
The Award & Mode of Study
This is a 4-month part-time programme leading to the award of a Professional Certificate in Nursing Leadership and Management from The Chinese University of Hong Kong (CUHK).
This is an intensive programme specially designed to prepare senior registered nurses with a bachelor's degree to become nurse leaders or managers, capable of dealing with the challenges of population ageing and the increasingly complex healthcare environment. The programme emphasises advancing students' knowledge and skills in nursing leadership and management, and enriching their exposure to international healthcare management. 
The programme is recognised under the Qualifications Framework (QF).
- QF Level: L6
- QR Registration No.: 18/000889/L6
- Registration Validity Period: 05/12/2018 to On-going

4-month part-time programme

Classes are usually held on Fridays and Saturdays in Shenzhen or CUHK campus (Hong Kong)

Taught in English, supplemented with Putonghua/ Cantonese
Admission Requirements & Timeline​
HK$29,800 (For non-local applicants)
Graduates of the programme are capable of:
Advancing nursing excellence in a specialty area of practice; and

Assuming leadership and management roles in wards, hospitals or other healthcare settings; and

Pursuing postgraduate studies in nursing or other health-related disciplines.
Students are assessed in every course through a combination of written assignment, project management, oral presentation and discussion, etc.
For graduation, students are required to have an overall attendance of at least 80% in each course and pass all the courses with an overall GPA not lower than 2.0.
More Information & Enquiries​