The Croucher Laboratory for ​ Human Genomics
The Croucher Laboratory for Human Genomics plays a key role in translating and advancing nursing knowledge using the leading molecular tools, and promoting the importance of basic science knowledge in nursing research. With the state-of-the-art instrumentation and expertise, we are able to support, explore and integrate genetic factors, bio-behavioral markers and psychosocial factors to advance our research in different biomedical areas, such as cell culture, genotyping, biomarker analysis, microbiome analysis, immunoassay and different biochemical analyses (e.g. cortisol measurement), so as to strengthen basic science elements in our nursing research.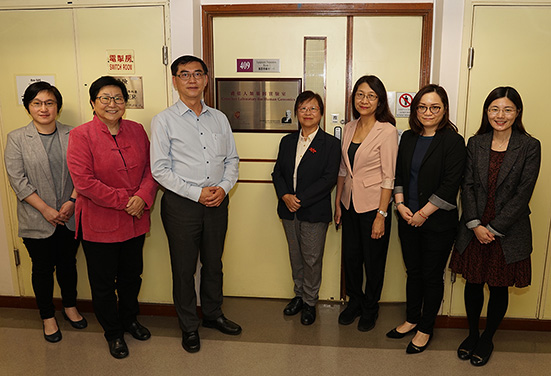 Selected Nursing Research Projects with Basic Science Elements​
Effect of heat-stabilized rice bran on gut microbiome composition in healthy Chinese adults: A pilot study​
Profiling of the silica-induced pro-inflammatory molecular events in macrophages using the RNASeq approach​
Comprehensive risk assessment of people with silicosis: A population-based study (including investigation of insulin resistance, C-reactive protein, plasma vitamin C, hemoglobin, fasting blood glucose and lipid profiles among people with silicosis)​
Genetic studies of complex diseases, including psychiatric disorders.​
Class II safety cabinet​
Inverted microscope​
High-performance real-time PCR system​
Micro-volume UV-Vis spectrophotometer​
Bioanalyzer system​
Gel documentation system​
Filter-based microplate photometer​
High-performance thermal cyclers​
Refrigerated centrifuge​
Fluorometer​