Croucher Laboratory for ​ Human Genomics
Genomic and genetic nursing has rapidly emerged to become a new specialty in the nursing field. As a leading school of nursing in Hong Kong and Asia, CUHK Nethersole School of Nursing is dedicated to incorporating the most recent genomic discoveries and technologies into nursing research and practice for better disease prevention and health enhancement.​​
The Croucher Laboratory for Human Genomics was established in 2003, with a mission to identify and develop a comprehensive database of genes/genotypes that initiate and modulate prevalent diseases in Hong Kong and China, thereby generating the necessary base for improving diagnostic accuracy and therapeutic effectiveness. With the Laboratory allocated into our School, together with the establishment of the Asia-Pacific Genomic and Genetic Nursing Centre, our School is now in a strong position supported with both hardware (infrastructure) and software (expertise) to promote genomic nursing research, and to extend our influence and impact on this area.​​
The Laboratory is well equipped with state-of-the-art equipment and sophisticated instruments, facilitating our researchers to explore and integrate genetic factors and bio-behavioural markers to advance research in different biomedical areas, thus strengthening basic science elements in our nursing research. Our research focuses on genetics of complex diseases including cardiovascular, oncological, neurological and psychiatric disorders, with several projects currently undergoing, such as "Exploration of potential genetic biomarkers for heart failure" and "The association of the MEIS1 gene with insomnia in Hong Kong Chinese".​​
The Laboratory also plays a key role in supporting genomics education at our School. In order to equip students with essential genomic knowledge and competencies, we have incorporated genomics education into our nursing curricula at both postgraduate and undergraduate levels. The importance and scope of genomics education are expected to be further increased and expanded in the coming years.​​
With this Laboratory, we are eager to foster the scientific and professional growth of nurses in human genomics and genetics, and advance genomic nursing research for enhancing patient outcomes and promoting global health.​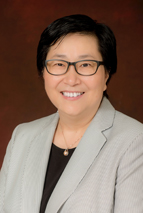 Director​
Croucher Laboratory for Human Genomics