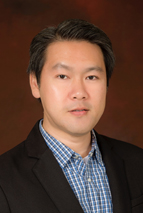 Table Header

Table Header

Epidemiology and biostatistics
Health behaviour research
Dr. Choi Kai Chow is a Senior Research Fellow of the Nethersole School of Nursing, Faculty of Medicine, The Chinese University of Hong Kong. He received his PhD in Statistics and has extensive experience in biostatistics and epidemiological studies. His research interests include epidemiology of obesity and metabolic syndrome, health behaviour research, and survival analysis with long-term survivors. He has published over 200 papers in peer-reviewed journals on health care and medical research.
| Sub Category | Awards & Honours |
| --- | --- |
| 编辑职务 | Statistical Editor, International Journal of Nursing Studies Advances (March 2020 – present) |
| 编辑职务 | Editorial Board Member, Asia-Pacific Journal of Oncology Nursing (July 2014 – present) |
(最近五年以首席研究员或合作研究员身分获得之主要研究拨款)
| 拨款来源 | 项目名称 |
| --- | --- |
| General Research Fund, University Grants Committee | Improving work ability of young adults with stroke through personal resource building and inclusive volunteering: A randomised controlled trial |
| General Research Fund, University Grants Committee | FoStering psychosOcial weLlbeing of family caregivers of stroke surVivors using Emotion-centred, problem-solving approach (SoLVE): A randomised controlled trial |
| Health and Medical Research Fund, Food and Health Bureau | Effects of immersive virtual reality for alleviating anxiety, nausea and vomiting among paediatric cancer patients receiving their first chemotherapy: A randomized controlled trial |
| General Research Fund, University Grants Committee | Effects of a social participation-focused virtual reality intervention on the physical, psychological and social outcomes of community-dwelling stroke survivors with physical disabilities: A randomised controlled trial |
| General Research Fund, University Grants Committee | Effects of a multidisciplinary team-led school-based human papillomavirus vaccination health-promotion programme (MDL-SHPVP) on improving vaccine acceptance and uptake among female adolescents: A cluster randomised controlled trial |
| Health and Medical Research Fund, Food and Health Bureau | Feasibility of a novel ballet-inspired low-impact at-home workout programme to improve balance, gait and memory in adults with stroke: A mixed methods exploratory trial |
| Health and Medical Research Fund, Food and Health Bureau | Effects of a music–visual guided physical activity promotion program among adults with intellectual disability living in residential care facilities: A cluster-randomized controlled trial |
(最近三年发表的十篇主要论文)
Publications
Chair, S. Y., Choi, K. C., Cao, X., Cheng, H. Y, Chau, J. P. C., Liu, T., & Chien, W. T. (2021). Association between household solid fuel use for cooking and sleep disturbance in rural China: Findings from the China Kadoorie Biobank data. Sleep Medicine, 83, 13-20. https://doi.org/10.1016/j.sleep.2021.04.029
Fung, E., Cheng, H. Y.,Choi, K. C., Hui, D. S. C., Yang, C., & Chair, S. Y. (2021). Differential risks for heart failure hospitalization following severe respiratory infection by common pathogens. European Journal of Preventive Cardiology. https://doi.org/10.1093/eurjpc/zwab123
Chan, D. N. S., Choi, K. C., Ng, M. S. N., Xing, W., Law, B. M. H., Ho, P. S., Au, C., Chan, M., Tong, M., Ling, W. M., Chan, M., Mak, S. S. S., Chan, R. J., & So, W. K. W.(2021). Translation and validation of the Traditional Chinese version of the COmprehensive Score for financial Toxicity-Functional Assessment of Chronic Illness Therapy (Version 2). Health and Quality of Life Outcomes, 19(1):17. https://doi.org/10.1186/s12955-020-01646-z
Chau, J. P. C.,Liu, X., Choi, K. C., Lo, S. H. S., Lam, S. K. Y., Chan, K. M., Zhao, J., & Thompson, D. R. (2021). Diagnostic accuracy of end-tidal carbon dioxide detection in determining correct placement of nasogastric tube: An updated systematic review with meta-analysis. International Journal of Nursing Studies, Advance online publication. https://doi.org/10.1016/j.ijnurstu.2021.104071
Chow, K. M., Chan, C. W. H., Choi, K. C., White, I. D., Siu, K. Y., & Sin, W. H. (2021). A practice model of sexuality nursing care: A concept mapping approach. Supportive Care in Cancer, 29, 1663–1673. https://doi.org/10.1007/s00520-020-05660-1
Ng, M. S. N., Wong, C. L., Choi, K. C., Hui, Y. H., Ho, E. H. S., Miaskowski, C., & So, W. K. W. (2021). A mixed methods study of symptom experience in patients with end-stage renal disease. Nursing Research, 70(1):34-43. https://doi.org/10.1097/NNR.0000000000000479
Chan, C. W. H., Leung, T. F., Choi, K. C., Tsui, S. K. W., Wong, C. L., Chow, K. M., & Chan, J. Y. W. (2021). Association of early-life gut microbiome and lifestyle factors in the development of eczema in Hong Kong infants. Experimental Dermatology, 30(6), 859-864. http://doi.org/10.1111/exd.14280
Chair, S. Y., Cheng, H. Y., Choi, K. C., Fung, E. Y. M. G., Siow, E. K. C., & Cao, X. (2021). Influenza-associated hospitalisations increase the risk of subsequent heart failure hospital admissions: A 20-year territory-wide registry study in Hong Kong. American Journal of Epidemiology, 190(5), 779-785. http://doi.org/10.1093/aje/kwaa263
Chew, H. S. J., Sim, K. L. D., Choi, K. C., & Chair, S. Y. (2021). Effectiveness of a nurse-led temporal self-regulation theory-based program on heart failure self-care: A randomized controlled trial. International Journal of Nursing Studies, 115, 103872. http://doi.org/10.1016/j.ijnurstu.2021.103872
Ng, M. S. N., Choi, K. C., Chan, D. N. S., Wong, C. L., Xing, W., Ho, P. S., & So, W. K. W. (2021). Identifying a cut-off score for the COST measure to indicate high financial toxicity and low quality of life among cancer patients. Supportive Care in Cancer, 29(10), 6109-6117. http://doi.org/10.1007/s00520-020-05962-4