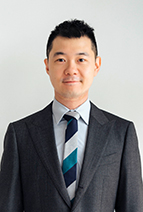 Table Header

Table Header

Palliative care
Renal nursing
Mixed methods research
Professor Marques Ng is an Assistant Professor of the Nethersole School of Nursing, Faculty of Medicine, The Chinese University of Hong Kong. He was a Fulbright Scholar at The University of California, San Francisco in 2018/2019. Professor Ng obtained his bachelor's and doctoral degrees at The Chinese University of Hong Kong in 2013 and 2019, respectively. He is a Certified Financial Social Work Educator.
Professor Ng is a young researcher with interests in palliative care and mixed methods research. His PhD study explored symptom clusters and their impacts on patients receiving dialysis. Findings have been published in prestigious international conferences and journals, such as Journal of Pain and Symptom Management, Journal of Advanced Nursing, and Journal of Clinical Nursing. Professor Ng's current research focuses on supportive care for patients with chronic illness, particularly kidney disease and cancer. With the support of external competitive grants, his work aims to improve lives of patients and their caregivers through advancing management of biopsychosocial symptoms and addressing health inequities.
Professor Ng is dedicated to serving the professional community. He serves as a reviewer for international conferences and several high impact peer-reviewed journals. He was invited to provide expert opinion at the KDIGO Controversies Conference on Symptom-Based Complications in Dialysis. Professor Ng teaches various nursing courses of both undergraduate and postgraduate programmes, and supervises research students in the School.
| Sub Category | Awards & Honour |
| --- | --- |
| 研究奖项 | Pi Iota Chapter Scholarship (Category C: Community Leader with Registered Nurse Qualification), Pi Iota Chapter, Sigma Theta Tau International Honour Society of Nursing (2021) |
| 研究奖项 | Best Oral Presentation Award, 7th Pan-Pacific Nursing Conference (2021) |
| 研究奖项 | Best Abstract Award, 2019 Renal Society of Australasia Annual Conference (2019) |
| 研究奖项 | Fulbright-Lee Hysan Hong Kong Research Scholar Award, The United States Consulate General in Hong Kong and Macau and Lee Hysan Foundation (2018) |
| 研究奖项 | Y. K. Pao Foundation Exchange Award, The Nethersole School of Nursing and Y. K. Pao Foundation (2018) |
| 研究奖项 | Reaching Out Award, Education Bureau, Hong Kong Special Administrative Region (2017) |
| 研究奖项 | Y. K. Pao Foundation PhD Fellowship, The Nethersole School of Nursing and Y. K. Pao Foundation (2015) |
Sub Category
Awards & Honours
编辑职务
Reviewer of the following selected journals:




Frontiers in Medicine (since 6/2022)


Nursing Open (since 5/2022)


BMJ Open (since 2/2022)


Cancer Nursing (since 12/2021)


Journal of Palliative Care (since 9/2021)


BMC Geriatrics (since 8/2021)


PLOS ONE (since 7/2021)


Journal of Cancer Survivorship (since 6/2021)


Journal of Advanced Nursing(since 6/2020)


Supportive Care in Cancer (since 5/2020)


Asia-Pacific Journal of Oncology Nursing (since 5/2020)


Journal of Pain and Symptom Management (since 12/2019)



专业服务
Invited Conference Attendee, KDIGO Controversies Conference on Symptom-Based Complications in Dialysis, Kidney Disease: Improving Global Outcomes (5/2022)
专业服务
Co-opted Member, Scholarship Committee, Pi Iota Chapter, Sigma Theta Tau International Honour Society of Nursing (since 12/2021)
专业服务
Reviewer, Scientific Committee, International Conference on Cancer Care (2/2021)
专业服务
Reviewer, Scientific Committee, 8th Nursing Symposium on Cancer Care (5/2018)
专业服务
Secretary General, Scientific Committee, 3rd Asian Oncology Nursing Society Conference (9/2017)
专业服务
Member, Music Committee, Chung Chi College (since 5/2022)
专业服务
Convenor, Clubhouse Management Sub-Committee, Chung Chi College Staff Club (since 10/2021)
专业服务
Department Coordinator, Chung Chi College (since 9/2021)
专业服务
Honorary Treasurer, St John's Cathedral Michaelmas Fair Committee (3/2017 – 10/2018; since 3/2021)
专业服务
Board Member, Hong Kong Macau International Exchange Foundation Limited (since 5/2020)
(最近五年以首席研究员或合作研究员身分获得之主要研究拨款)
| 拨款来源 | 项目名称 |
| --- | --- |
| PCF-Pfizer Health Equity Challenge Award, Prostate Cancer Foundation | Health inequity in sexual health services for Chinese men with prostate cancer in the public hospital setting |
| Nethersole Institute of Continuing Holistic Health Education Research Grant | Identifying social capital for family caregiving in chronic organ failure: A concept mapping study |
| Public Policy Research Funding Scheme, Policy Innovation and Co-ordination Office | The status of hope in Chinese patients on peritoneal dialysis: A mixed methods study |
| Professional Development Fund, Association of Hong Kong Nursing Staff | Effect of symptom clusters on quality of life, functional status, health care utilisation, and mortality in end-stage renal disease patients undergoing dialysis: Follow-up of the longitudinal study |
| Knowledge Transfer Project Fund 2021-22, The Chinese University of Hong Kong | Promotion of palliative care and advance directives in the South Asian ethnic minority Population of Hong Kong |
| Courseware Development Grant Scheme 2019-22, The Chinese University of Hong Kong | Micro-modules and game-based learning for the radiological assessment of nasogastric tube positioning |
(最近三年发表的十篇主要论文)
Publications
He, X., Ng, M. S. N., Choi, K. C., Li, L., Zhao, W., Zhang, M., & So, W. K. W. (2022). Synergistic interactions among fatigue, sleep disturbance, and depression in women with breast cancer: A cross-sectional study. Oncology Nursing Forum, 49(3), 243-254. https://doi.org/10.1188/22.onf.243-254
Xiao, W., Chan, C. W. H., Wang, X. S., Xiao, J., & Ng, M. S. N. (2022). Psychometric validation of the Chinese version of the M. D. Anderson Symptom Inventory-Head and Neck Module in patients with nasopharyngeal carcinoma. Asia-Pacific Journal of Oncology Nursing, 9(2), 113-118. https://doi.org/10.1016/j.apjon.2021.12.014
Ng, M. S. N., Chan, D. N. S., Cheng, Q., Miaskowski, C., & So, W. K. W. (2021). Association between financial hardship and symptom burden in patients receiving maintenance dialysis: A systematic review. International Journal of Environmental Research and Public Health, 18(18), 9541. https://doi.org/10.3390/ijerph18189541
Ng, M. S. N., Choi, K. C., Chan, D. N. S., Wong, C. L., Xing, W., Ho, P. S., Au, C., Chan, M., Tong, M., Lin, W. M., Chan, M., Mak, S. S. S., Chan, R. J., So, W. K. W. (2021). Identifying a cut-off score for the COST measure to indicate high financial toxicity and low quality of life among cancer patients. Supportive Care in Cancer, 29, 6109-6117. https://doi.org/10.1007/s00520-020-05962-4
Ng, M. S. N., Hui, Y. H., Law, B. Y. S., Wong, C. L., & So, W. K. W. (2021). Challenges encountered by patients with end-stage kidney disease in accessing symptom management services: A narrative inquiry. Journal of Advanced Nursing, 77(3), 1391-1402. https://doi.org/10.1111/jan.14678
Xiao, J., Ng, M. S. N., Yan, T., Chow, K. M., & Chan, C. W. H. (2021). How patients with cancer experience dignity: An integrative review. Psycho-Oncology, 30(8), 1220-1231. https://doi.org/10.1002/pon.5687
Ng, M. S. N., Miaskowski, C., Cooper, B., Hui, Y. H., Ho, E. H. S., Mo, S. K. L., Wong, S. H. S., Wong, C. L., So, W. K. W. (2020). Distinct symptom experience among subgroups of patients with ESRD receiving maintenance dialysis. Journal of Pain and Symptom Management, 60(1), 70-79. https://doi.org/10.1016/j.jpainsymman.2020.01.004
Ng, M. S. N., So, W. K. W., Wong, C. L., Hui, Y. H., Ho, E. H. S., Choi, K. C., Cooper, B., & Miaskowski, C. (2020). Stability and impact of symptom clusters in patients with end-stage renal disease undergoing dialysis. Journal of Pain and Symptom Management, 59(1), 67-76. https://doi.org/10.1016/j.jpainsymman.2019.08.013
Ng, M. S. N., Wong, C. L., Choi, K. C., Hui, Y. H., Ho, E. H. S., Miaskowski, C., & So, W. K. W. (2020). A mixed methods study on symptom experience in patients with end-stage renal disease. Nursing Research, 70(1), 34-43. https://doi.org/10.1097/NNR.0000000000000479
Ng, M. S. N., Wong, C. L., Ho, E. H. S., Hui, Y. H., Miaskowski, C., & So, W. K. W. (2020). Burden of living with multiple concurrent symptoms in patients with end-stage renal disease. Journal of Clinical Nursing, 29(13-14), 2589-2601. https://doi.org/10.1111/jocn.15282