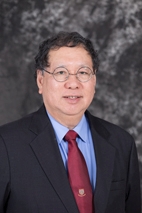 | Table Header | Table Header |
| --- | --- |
| | Genetic Adaptation to High Altitude and Mechanism of Trichosanthin Action |
| | |
| | |
| | |
Professor Michael Tam received his undergraduate and postgraduate degrees at the University of Toronto, Canada. He was the former Associate Director (Medical Education) of the School of Biomedical Sciences, and the former Associate Dean (Student Affairs) of the Faculty of Medicine, The Chinese University of Hong Kong (CUHK).  He now teaches nursing programmes at both undergraduate and postgraduate levels of the Nethersole School of Nursing.
Professor Tam's research areas include genetic adaptation in high altitude. He studies the genetic difference between Tibetans and Hans and looks for genes contributing to better survival at high altitude. Professor Tam's team is the first group to identify the natural selection of the gene EPAS1 that enables Tibetans to better adapt to high altitude. Professor Tam is also deeply committed to examining the mechanism of trichosanthin action. Trichosanthin is a type I ribosome-inactivating protein with antiviral activity. It inhibits replication of human immunodeficiency virus (HIV) as well as herpes simplex virus (HSV). The mechanism is unknown. Found results support the hypothesis that trichosanthin selectively induces apoptosis in viral infected cells while sparing uninfected cells. Infected cells die prematurely and therefore limit viral replication. The mechanism appears to involve the MAPK signal pathway.