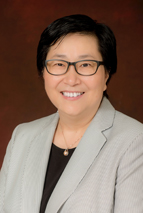 | Table Header | Table Header |
| --- | --- |
| | Cardiovascular nursing and critical care nursing |
| | |
| | |
| | |
Professor Chair Sek Ying is the Vice-Director of Research and the Head of Graduate Division of the Nethersole School of Nursing, Faculty of Medicine, The Chinese University of Hong Kong (CUHK). She is also a Visiting Professor of the Faculty of Health, Psychology and Social Care, Manchester Metropolitan University, United Kingdom; a Visiting Professor of Sichuan University, China; a Fellow of the American Academy of Nursing; a member of Global Genomics Nursing Alliance (G2NA) and International Council of Nurses (ICN) Advanced Practice Nursing Network (APNN). Professor Chair was the Director of the Nethersole School of Nursing from August 2014 to July 2020, leading the School to achieve top international rankings (QS) for several consecutive years, with No. 1 in Hong Kong, No. 1 in Asia and No. 21 in the world in 2020. She was appointed by the Hong Kong government as a member of the HMRF Grant Review Board, Cancer Coordinating Committee and a co-opted member of the Advisory Committee for Regulatory Standards for Private Healthcare Facilities, Food and Health Bureau; and a member of the Working Group on Advanced and Specialised Nursing Practice, Nursing Council of Hong Kong. She is also the President of the Hong Kong Academy of Nursing, the Founding President and Council Member of the Hong Kong College of Cardiac Nursing, and an honorary advisor or consultant for many professional organisations, including the Advisory Board, School of Nursing, Tung Wah College and the Management Board, School of Nursing, Union Hospital.
Professor Chair received her PhD in Nursing from the University of Colorado Health Sciences Centre, Denver, USA. Her research interests focus on cardiovascular and critical care nursing. She has published over 150 peer-refereed journal papers and was widely invited to speak at international conferences. She was honoured with many prestigious awards including Cardiac Nursing Awards 2007 (First Prize of Excellence or Innovation in Acute or Critical Care, and Third Prize of Excellence or Innovation in Cardiac Intervention or Surgery) by the British Journal of Cardiac Nursing and British Association for Nursing in Cardiovascular Care, Award of Excellence in Social Engagement 2013 and University Education Award 2016 by CUHK, and Gold Merit Awards 2016 and 2018 by the Hong Kong Academy of Nursing. Most recently, she was awarded the Chief Executive's Commendation for Community Service 2022 in recognition of her outstanding contributions to the fight against COVID-19. She is also an Editorial Board Member of Asian Nursing Research and Journal of Research in Nursing; and an Honorary Editor of Journal of Chinese Nursing Management.
| Sub Category | Awards & Honour |
| --- | --- |
| 教学奖项 | University Education Award (General Faculty Members/Teams Category), The Chinese University of Hong Kong (2016) |
| 教学奖项 | Teacher of the Year Awards, Faculty of Medicine, The Chinese University of Hong Kong (2010 – 2011; 2003 – 2007) |
| 教学奖项 | Master Teacher Award, The Chinese University of Hong Kong (2007) |
| 研究奖项 | Awards of Excellence in Social Engagement 2013 – Achievement Award for the Knowledge Transfer Fund project 'Fight against Cardiovascular Disease – An Online Knowledge Transfer Project' , Knowledge Transfer Office, The Chinese University of Hong Kong (October 2013) |
| 研究奖项 | First Prize of Excellence or Innovation in Acute or Critical Care, British Journal of Cardiac Nursing and British Association for Nursing in Cardiovascular Care (2007) |
| 研究奖项 | Third Prize of Excellence or Innovation in Cardiac Intervention or Surgery, British Journal of Cardiac Nursing and British Association for Nursing in Cardiovascular Care (2007) |
| 业界奖项 | Gold Merit Award 2018, Hong Kong Academy of Nursing (November 2018) |
| 业界奖项 | Gold Merit Award 2016, Hong Kong Academy of Nursing (October 2016) |
| 业界奖项 | Merit Award in recognition of striving for excellence in quality Advanced Nursing Practice with outstanding achievement during 2012–2015, Provisional Hong Kong Academy of Nursing (2015) |
| 荣誉 | Chief Executive's Commendation for Community Service (2022) |
| 荣誉 | Certificate of Appreciation in recognition of diligent and dedicated service in the Community Vaccination Programme, Food and Health Bureau & Civil Service Bureau (2022) |
| 荣誉 | Fellow of the American Academy of Nursing (October 2017) |
| 荣誉 | Fellow of the Hong Kong Academy of Nursing (2012 – present) |
| Sub Category | Awards & Honours |
| --- | --- |
| 荣誉委任 | President, Hong Kong Academy of Nursing (since 2020) |
| 荣誉委任 | Member of Cancer Coordinating Committee, Food & Health Bureau (2021 – 2024) |
| 荣誉委任 | Co-opted Member of the Advisory Committee for Regulatory Standards for Private Healthcare Facilities, Food & Health Bureau (since 2020) |
| 荣誉委任 | Member of Working Group on Advanced and Specialised Nursing Practice, Nursing Council of Hong Kong (since 2020) |
| 荣誉委任 | Advisory Board Member, School of Nursing, Tung Wah College (2015 – 2023) |
| 荣誉委任 | Management Board Member, School of Nursing, Union Hospital (since 2019) |
| 荣誉委任 | Visiting Professor, West China School of Medicine / West China Hospital, Sichuan University, China (2020 – 2022) |
| 荣誉委任 | Visiting Professor, School of Nursing, Shenzhen University, China (2019 – 2022) |
| 荣誉委任 | Visiting Professor, Faculty of Health, Psychology and Social Care, Manchester Metropolitan University, UK (2019 – 2022) |
| 荣誉委任 | Conjoint Professor, School of Nursing and Midwifery, University of Newcastle, Australia (2017 – 2020) |
| 荣誉委任 | Visiting Professor, Central South University, Hunan, China (2014 – 2019) |
| 编辑职务 | Editorial Board Member, Asian Nursing Research (since 2014) |
| 编辑职务 | Editorial Board Member, Journal of Research in Nursing (since 2014) |
| 编辑职务 | Honorary Editor, Journal of Chinese Nursing Management (since 2019) |
| 编辑职务 | Advisory Board Member, Journal of Education and Research in Nursing (since 2022) |
| 编辑职务 | Co-Editor, Connect: The World of Critical Care Nursing (2015 – 2020) |
| 编辑职务 | Sentinel Reader, McMaster Online Rating of Evidence (since 2003) |
| 专业服务 | Grant Review Board Member, Health and Medical Research Fund, Food & Health Bureau (since 2016) |
| 专业服务 | Advisory Board Member, Master of Science in Speech-Language Pathology, The Chinese University of Hong Kong (since 2019) |
| 专业服务 | Advisor, Hong Kong Alliance for Rare Diseases (HKARD) (since 2016) |
| 专业服务 | Honorary Advisor, Care for Your Heart (since 2018) |
| 专业服务 | Honorary Advisor, Hong Kong Society for Nursing Education (since 2014) |
| 专业服务 | Founding President, Hong Kong College of Cardiac Nursing |
(最近五年以首席研究员或合作研究员身分获得之主要研究拨款)
| 拨款来源 | 项目名称 |
| --- | --- |
| General Research Fund | Enhancing global self-esteem of breast cancer survivors: A randomised controlled trial |
| Collaborative Research Fund | Digital twin supported rapid deployable and reconfigurable healthcare facility module for infectious diseases response and treatment |
| Community Investment and Inclusion Fund | ABCD Shui Chuen O family network |
| Quality Education Fund | Promoting an incLUsive Society towards older adults with physical disabilities through disability simulation education (PLUS) |
| Public Policy Research Funding Scheme | Underlying causes of social movement participation of Nursing students and Its impact: An exploratory study |
| Nethersole Institute of Continuing Holistic Health Education | Impact of ethical climate of clinical environment and ethical sensitivity of nurses on their caring efficacy |
| Food and Health Bureau | Provision of training service for regularised dementia community support scheme |
| Pneumoconiosis Compensation Fund Board | The experience of patients and family caregivers in managing pneumoconiosis in the family context: An exploratory qualitative study |
| General Research Fund | A theory-based educational programme to improve the cardiovascular health among Hong Kong Chinese post-menopausal women |
| Health and Medical Research Fund | The cost-effectiveness and effects of a music–paced physical activity intervention on clinical outcomes and physical activity maintenance of post-cardiac rehabilitation patients with coronary heart disease |
| Quality Education Fund | Enhancing psychological Resilience to Manage Difficulties Positively and to Promote the Mental Health of Junior Secondary School Students: a pilot study |
| Community Investment and Inclusion Fund | ABCD – Fu Shin community asset networks for ageing in place |
(最近三年发表的十篇主要论文)
Publications
Lao, S. S. W. & Chair, S. Y. (2022). The feasibility of smartphone-based application on cardiac rehabilitation for Chinese patients with percutaneous coronary intervention in Macau: A qualitative evaluation. International Journal of Qualitative Studies on Health and Well-being, 17(1). https://dx.doi.org/10.1080/17482631.2021.2023940
Chair, S. Y., Chan, J. Y. W., Waye, M. M. Y., Liu, T., Law, B. M. H., & Chien, W. T. (2021). Exploration of potential genetic biomarkers for heart failure: A systematic review. International Journal of Environmental Research and Public Health, 2021, 18, 5904. https://doi.org/10.3390/ijerph18115904
Chair, S. Y., Cheng, H. Y., Choi, K. C., Siow, E., Cao, X., & Fung, E. (2021). Influenza-associated hospitalizations and risk of subsequent heart failure hospital admissions: A 20-year territorywide registry study in Hong Kong, China. American Journal of Epidemiology, 190(5), 779–785. https://doi.org/10.1093/aje/kwaa263
Chair, S. Y., Chien, W. T., Liu, T., Lam, L., Cross, W., Banik, B., & Rahman, M. A. (2021). Psychological distress, fear and coping strategies among Hong Kong people during the COVID‑19 pandemic. Current Psychology.

https://

doi.org/10.1007/s12144-021-02338-7
Chair, S. Y., Choi, K. C., Cao, X., Cheng, H. Y., Chau, J. P. C., Liu, T., & Chien, W. T. (2021). Association between household solid fuel use for cooking and sleep disturbance in rural China: findings from the China Kadoorie Biobank data. Sleep Medicine, 83, 13–20. https://doi.org/10.1016/j.sleep.2021.04.029
Chair, S. Y., Zou, H., & Cao, X. (2021). A systematic review of effects of recorded music listening during exercise on physical activity adherence and health outcomes in patients with coronary heart disease. Annals of Physical and Rehabilitation Medicine, 64(2), 101447. https://doi.org/10.1016/j.rehab.2020.09.011
Chew, H. S. J., Sim, K. L. D., Choi, K. C., & Chair, S. Y. (2021). Effectiveness of a nurse-led temporal self-regulation theory-based programme on heart failure self-care: A randomised controlled trial. International Journal of Nursing Studies, 115, 103872. https://doi.org/10.1016/j.ijnurstu.2021.103872
Chong, M. S., Sit, J. W. H., Karthikesu, K., & Chair, S. Y. (2021). Effectiveness of technology-assisted cardiac rehabilitation: A systematic review and meta-analysis. International Journal of Nursing Studies, 124.

https://

doi.org/10.1016/j.ijnurstu.2021.104087
Chair, S. Y., Chan, D. W. K., & Cao, X. (2020) The interaction of subglottic drainage, cuff pressure, and oral care on endotracheal tube fluid leakage : A benchtop study. Australian Critical Care, 33 (2020), 358–363. https://doi.org/10.1016/j.aucc.2019.05.002
Chair, S. Y., Cheng, H. Y., Chew, J. H. S., Zang, Y. L., Siow, E. K. C., & Cao, X. (2020). Leisure-time physical activity and depressive symptoms among patients with coronary heart disease: The mediating role of physical activity self-efficacy. Worldviews on Evidence-Based Nursing, 17(2), 144–150. https://doi.org/10.1111/wvn.12425