The mission of the Cancer and Palliative Care Group is to excel in the promotion of quality and effective cancer and palliative care through the development and utilisation of evidence-based knowledge.
Its main research priorities include:
Advancing the knowledge and evidence-based practice on cancer and palliative care;
Development of strategies and interventions for effective cancer prevention among South Asian ethnic minorities and symptom management for patients with cancer and other advanced illnesses; and
Promoting the knowledge and acceptability of advance care planning and advance directive among the population in Hong Kong.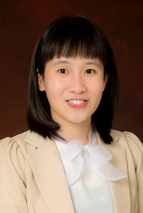 Prof. Dorothy Chan's research interest focuses on cancer prevention and screening and model development. She has participated in health-related projects to explore factors associated with people's cervical and colorectal cancer screening behaviours. These study findings provide evidence for the development of cultural relevant interventions for people who need screening. Moreover, she also explores the means to improve the adoption of cancer prevention strategies such as HPV vaccination among ethnic minority girls to improve their vaccine uptake.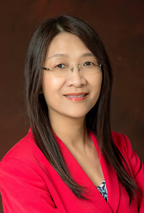 Alice Ho Miu Ling Nethersole Charity Foundation Professor of Nursing / Vice-Director of Education
Assistant Dean (Education), Faculty of Medicine
Prof. Carmen Chan's integrated scholarship in cancer and palliative care has broadly impacted nursing education, the clinicians, patients, families, and the community. Her key research areas include cancer screening, symptom management, and the promotion of advance care planning. Her research team conducted several large-scale community roadshows and published a health manual to promote advance care planning. By using the concept mapping approach, Prof. Chan has established the first concept map to predict and explain the uptake of advance directive in Hong Kong.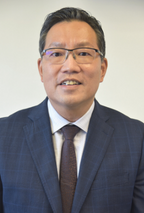 Assistant Dean (Alumni Affairs), Faculty of Medicine
Prof. William Li has developed a strong research interest in the field of paediatric oncology. He conducted a number of paediatric oncology studies including the impact of cancer and its treatment on children's physical and psychological well-being, developing and evaluating psychological interventions for children with cancer and those who survived cancer. Recently, his research team has conducted several studies on resilience, with the aim of improving resilience, psychological well-being, and quality of life in children with cancer and their parents.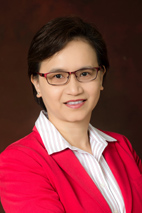 Prof. Winnie So's research focuses on the promotion of awareness of the strategies for cancer prevention and screening among South Asian ethnic minorities. She conducted community-based projects involving the development of programmes to raise the ethnic minorities' awareness of the importance of cancer screening utilisation and how cancer screening services can be accessed. Her recent cluster-randomised controlled trial demonstrated the benefits of using family-based and multimedia approaches in promoting colorectal cancer screening utilisation among South Asian older adults.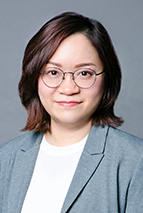 Prof. Chow Ka Ming's research focuses on psychosocial care and symptom control for oncology patients, in particular sexuality care for gynaecological and breast cancer patients. Her early studies explored sexual symptoms experienced by patients who had completed gynaecological cancer treatment for gynaecological and breast cancers and highlighted the negative effects of these sexual symptoms on their psychological and functional well-being. Recently, Prof. Chow's randomised controlled trials supported the efficacy of psychosexual rehabilitation and psycho-educational programmes in improving sexuality and psychosocial care for these patients. She has been trained as a sexuality counsellor at the University of Michigan.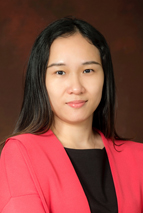 Prof. Wong Cho Lee's research focuses on paediatric care and disease prevention among South Asian ethnic minorities. Her research supported the efficacy of virtual reality interventions in reducing the physical and psychological distress among paediatric patients undergoing various medical procedures. Her recent randomised controlled trials demonstrated the beneficial effects of a multimedia educational intervention on enhancing South Asian construction workers' awareness of pneumoconiosis prevention and suggested the efficacy of a community health worker-led intervention in improving South Asian women's cervical cancer screening uptake.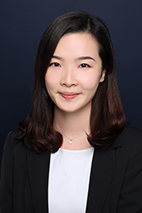 Prof. Ankie Cheung's research focuses on paediatric nursing and cancer survivorship care. She has conducted several trials to promote psychological well-being among paediatric brain tumour survivors and children from low-income families through music-based interventions. Her recent randomised controlled trial supported the efficacy of mobile instant messaging-delivered brief motivational interviewing in promoting regular physical activity among paediatric cancer survivors. She is currently dedicated to designing and evaluating user-centred mobile health technologies to improve symptom management for children at the early stage of cancer survivorship and their caregivers.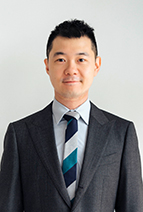 Prof. Marques Ng is a young researcher with a strong interest in nephrology and cancer care, as well as mixed methods research. His previous research focuses on symptom clusters and their impacts on patients receiving dialysis therapy. He has shared his findings in international journals and during KDIGO Controversies Conference. With the support of local and international research grants, his recent studies examine the relationship between biopsychosocial symptoms and health inequities in patients with noncommunicable diseases, especially chronic kidney disease and prostate cancer.
| Project Title | Funding Source | Principal Investigator | Project Period |
| --- | --- | --- | --- |
| The effectiveness of a multi-media experiential training programme in advance care planning for nurses working in acute care settings | General Research Fund (GRF) | CHAN YIP Wing Han, Carmen | 2023–2024 |
| Randomised controlled trial of a multimodal couple-coping intervention to enhance couples' sexual adjustment after treatment for premenopausal breast cancer | General Research Fund (GRF) | CHOW Ka Ming | 2023–2024 |
| Exploring financial toxicity and associated risk factors in patients with end-stage renal disease: A mixed methods study | General Research Fund (GRF) | NG Shek Nam, Marques | 2023–2024 |
| Effects of immersive virtual reality for alleviating anxiety, nausea and vomiting among paediatric cancer patients receiving their first chemotherapy: A randomised controlled trial | Health and Medical Research Fund (HMRF) | WONG Cho Lee, Jojo | 2022–2024 |
| Effects of smartphone-based chatbot intervention to increase influenza and COVID-19 vaccine uptake among South Asians: a wait-list randomized controlled trial | Health and Medical Research Fund (HMRF) | WONG Cho Lee, Jojo | 2022–2024 |
| The effects of motivational interviewing on promoting human papillomavirus vaccination intention, initiation and completion among South Asian mother/daughter dyads: A pilot randomised controlled trial | Health and Medical Research Fund – Research Fellowship Scheme | CHAN Ngo Sheung, Dorothy | 2022–2024 |
| Effects of a web-based decision aid to support decision-making on cervical screening by Chinese working women aged 25–44: An exploratory trial | Health and Medical Research Fund (HMRF) | CHAN Ngo Sheung, Dorothy | 2022-2023 |
| Identifying social capital for family caregiving in chronic organ failure: A concept mapping study | Public Policy Research Funding Scheme | NG Shek Nam, Marques | 2021–2022 |
| Health inequity in sexual health services among Chinese men with prostate cancer in the public hospital setting | PCF-Pfizer Health Equity Challenge Award | NG Shek Nam, Marques | 2019–2021 |
International Research Collaborations
An international and interdisciplinary research collaboration for noncommunicable disease prevention using mHealth: A pilot study among Indian migrants in Hong Kong, in collaboration with Prof. Shelby Garner, Baylor University, United States
Harmonising the content, processes and outcome measures of a women's cancer research programme in Australia, Hong Kong and New Zealand, in collaboration with Prof. Alexandra McCarthy from The University of Queensland, Australia
Investigating the role of nurse in managing chemotherapy-induced nausea and vomiting – An international survey, in collaboration with faculty members from Australia, Colombia, and mainland China