The mission of the Ageing, Behavioural and Mental Wellness Group is to conduct high quality research in mental health promotion and intervention as well as  guiding/facilitating people's adoption of healthy lifestyle/behaviour to maintain physical, mental and behavioural wellness across lifespan.
Its main research priorities include:
Improving mental health and well-being across lifespan, particularly in adults and older people;
Development and evaluation of innovative psychosocial and family interventions for people with chronic physical/mental illnesses; and
Community-based rehabilitation for disabling physical and mental illnesses.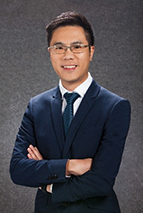 Prof. Ken Ho's research focuses on the loneliness of older adults and the collaboration between family members and migrant domestic workers for the well-being of older adults. His phenomenological studies showed that the care provided by migrant domestic workers for older adults is relational and situational. He has also explored the positive influence of migrant domestic workers on mitigating the loneliness of older adults in the community.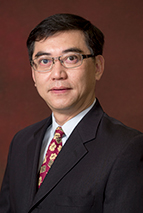 Prof. Chien Wai Tong has established and tested the effects of psycho-education, motivational interviewing, mindfulness-based, mutual support, and other psychosocial intervention programmes for community-residing people with mental health problems, and their family members in Chinese communities. Recently, Prof. Chien's controlled trials have evidenced and supported very noticeable benefits of a mindfulness-based psycho-education programme to people with psychotic disorders, and of a problem-solving based self-help programme to their family caregivers.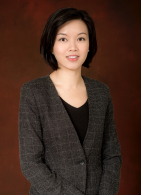 Prof. Helen Chan is a pioneer in promoting end-of-life care and advance care planning in Hong Kong. Her studies have identified and evaluated innovative yet culturally sensitive ways to improve end-of-life care and communication in people with advanced illness and frail older people and their family carers. She has also explored means to improve organisational culture for supporting advance care planning in the community, hospital and long-term care settings.
Professor (Practice in Child Health)
Prof. Regina Lee's research focuses on the mental health needs of children and youth, especially those with special health needs. She has been working with local and international experts to address the health needs of children and youth with developmental disabilities. Her research interests lie in implementing SWELE school playground programme and laughter yoga programme, along with mindfulness-based interventions on children's play to promote physical and psychosocial well-being during times of transition in early childhood. She also evaluates the effectiveness of a cognitive mindfulness programme on building resilience in youth with smartphone addiction symptoms and behaviours.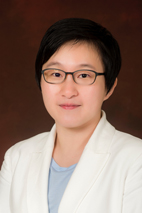 Prof. Cheng Ho Yu focuses on the care of stroke survivors' family health. Her randomised controlled trial of the effectiveness of a strength-oriented programme for these family caregivers demonstrated benefits to their psychological well-being. Her systematic review of psychosocial intervention for these caregivers has provided evidence for the development of local and international practice protocols.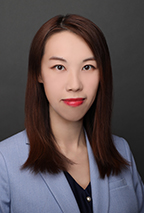 Prof. Connie Chong has strong research interest in the applications of contextual behavioural psychotherapies, including Acceptance and Commitment Therapy (ACT), compassion-based and mindfulness-based interventions, in families of individuals with chronic health conditions. Prof. Chong has received trainings on ACT organised by the Association for Contextual Behavioural Science (ACBS) and ACT internship training in Toronto Western Hospital, University Health Network. Her clinical trial has supported the noticeable benefits of an ACT-based parental asthma management programme on parental psychological well-being and childhood asthma outcomes.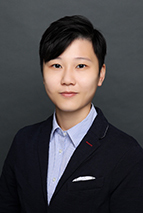 Prof. Laurie Ho's research focuses on eliminating addictive behaviours, such as alcohol drinking and tobacco use, as well as preventing non-communicable diseases. She received training in dialectical behaviour therapy at the Centre for Addiction and Mental Health, University of Toronto. Her recent study investigates the effectiveness of Internet-based dialectical behaviour therapy-informed skills training (DBT-ST) in treating alcohol problems alongside underlying co-occurring psychological distress, which has laid the foundation for the application of DBT-ST in curbing alcohol use.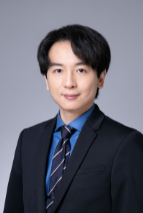 Research Assistant Professor
Prof. Stanley Lam's current research focuses on promoting mental health well-being and mental health literacy in young adults. He has received training on Eye Movement Desensitisation and Reprocessing (EMDR) therapy and Mental Health First Aid. He is also interested in understanding healthcare workers' behaviours and practices in health emergencies. His recent studies revealed the elements that constitute healthcare workers' preparedness for emerging infectious disease outbreaks.  
Selected Research Projects​​
| Project Title | Funding Source | Principal Investigator | Project Period |
| --- | --- | --- | --- |
| SWELE programme: An unstructured outdoor play with mindfulness-based interventions to promote mental health in SEN children and adolescents | Health Bureau - Advisory Committee on Mental Health | LEE Lai Tong, Regina | 2023–2024 |
| FoStering psychosOcial weLl-being of family caregivers of stroke surVivors using Emotion-centred, problem-solving approach (SoLVE): A randomised controlled trial | General Research Fund | CHENG Ho Yu | 2022–2024 |
| Effectiveness of Prosocial-orientated Acceptance and Commitment Training (PACT) programme for parents of children with special health care needs in response to outbreaks of novel infectious disease: A randomised controlled trial | Early Career Scheme | CHONG Yuen Yu, Connie | 2022–2024 |
| Effect of acceptance and commitment therapy-based lifestyle counselling programme for people with early psychosis on physical activity: A pilot randomised controlled trial | Health and Medical Research Fund – Research Fellowship Scheme | CHONG Yuen Yu, Connie | 2021–2023 |
| The loneliness of older adults being cared for by live-in migrant workers and their dyadic relationship: A mixed methods study | Faculty Development Scheme, Research Grants Council Competitive Research Funding Schemes for the Local Self-financing Degree Sector 2020/21 | HO Hok Man, Ken | 2021–2023 |
| Evaluating the effectiveness of a peer-led self-management programme for people with recent-onset psychosis: A randomised controlled trial | Health and Medical Research Fund | CHIEN Wai Tong | 2020–2023 |
| Effectiveness of a family-facilitated self-learning for caregiving programme for adult family carers of people with first-episode psychosis: A randomised controlled trial with 18-month follow-up | General Research Fund | CHIEN Wai Tong | 2020–2022 |
| Effects of a music-visual guided physical activity promotion programme among adults with intellectual disability living in residential care facilities: A cluster-randomised controlled trial | Health and Medical Research Fund | CHENG Ho Yu | 2020–2022 |
| Effects of a motivational interviewing tailored programme for promoting advance care planning behaviours among patients with palliative care needs: A randomised controlled trial | General Research Fund | CHAN Yue Lai, Helen | 2018–2020 |
| Effects of a structured advance care planning guide among patients with advanced illness in hospital care settings: A stepped-wedge cluster randomised controlled trial | Health and Medical Research Fund | CHAN Yue Lai, Helen | 2017–2019 |
International Research Collaborations
International collaboration on family bibliotherapy and (medication) adherence therapy in schizophrenia and psychotic disorders with psychiatrists, clinicians, medical and nursing researchers, social workers, and psychologists in Australia, Hong Kong, Thailand, United Kingdom, and United States
A cross-regional collaboration with researchers and clinicians in Japan, Korea, Taiwan, and Singapore to explore and delineate the concepts of advance care planning
An international study (COVID-IMPACT) in collaboration with university institutions from 21 countries and/or regions to examine the psychological impact of COVID-19 among individuals worldwide