Symptom management for cancer and non-cancer patients
Our research focuses on the symptom management for cancer patients, as well as patients with non-cancer life-threatening illness. We aim to advance the knowledge of symptom science through high-quality and patient-centred research.
Symptom management is an important area in supportive and palliative care. Better control of symptoms could improve quality of life and prevent other associated problems, such as frequent hospital admissions and increased mortality risk. Symptoms often occur concurrently and cause great distress to patients. By understanding the patterns of these co-occurring symptoms, we may find the underlying mechanisms and identify effective symptom management strategies.
Our team applied the concept 'symptom cluster' to explore the relationships among symptoms. The identified clusters inspire interventions that target on the co-occurring symptoms. For example, we developed a dance programme to relieve a symptom cluster among breast cancer patients. We also conducted research to unveil the unique experiences of patients. In our studies, we found that patients with end-stage kidney disease encountered challenges associated with their symptoms in terms of seeking medical assistance and having normal life. Therefore, our research activities increase awareness of symptom management, and advocate for patient-centred care that proactively recognises and addresses patients' needs.
Related Research Projects
| Project Title | Funding Source | Principal Investigator | Project Period |
| --- | --- | --- | --- |
| The status of hope in Chinese patients on peritoneal dialysis: A mixed methods study | NICHE Research Fund | NG Shek Nam, Marques | 2021–2022 |
| Harmonising principles, processes and outcome measures to enable culturally-specific health promotion after breast cancer | Catalyst Seeding Fund, New Zealand | CHAN YIP Wing Han, Carmen | 2018–2019 |
| Perceived supportive-care needs and their mediating effects on the quality of life among head and neck cancer survivors | Health and Health Services Research Fund | SO Kwok Wei, Winnie | 2012–2013 |
Selected Publications
He, X., Ng, M. S. N., Choi, K. C., Li, L., Zhao, W., Zhang, M., & So, W. K. W. (2022). Synergistic interactions among fatigue, sleep disturbance, and depression in women with breast cancer: A cross-sectional study. Oncology Nursing Forum, 49(3), 243-254. https://doi.org/10.1188/22.onf.243-254
Ng, M. S. N., Chan, D. N. S., Cheng, Q., Miaskowski, C., & So, W. K. W. (2021). Association between financial hardship and symptom burden in patients receiving maintenance dialysis: A systematic review. International Journal of Environmental Research and Public Health, 18(18), 9541. https://doi.org/10.3390/ijerph18189541
So, W. K. W., Law, B. M. H., Ng, M. S. N., He, X., Chan, D. N. S., Chan, C. W. H., & McCarthy, A. L. (2021). Symptom clusters experienced by breast cancer patients at various treatment stages: A systematic review. Cancer Medicine, 10(8), 2531–2565. https://onlinelibrary.wiley.com/doi/10.1002/cam4.3794
Ng, M. S. N., So, W. K. W., Wong, C. L., Hui, Y. H., Ho, E. H. S., Choi, K. C., ... & Miaskowski, C. (2020). Stability and impact of symptom clusters in patients with end-stage renal disease undergoing dialysis. Journal of Pain and Symptom Management, 59(1), 67–76. https://www.sciencedirect.com/science/article/pii/S0885392419304592?via%3Dihub
So, W. K. W., Law, B. M. H., Chan, D. N. S., Xing, V. W. J., Chan, C. W. H., & McCarthy, A. (2020). The effect of non-pharmacological interventions on managing symptom clusters among cancer patients: A systematic review. Cancer Nursing, 43(6), E304–E327 https://europepmc.org/article/med/31283549
Tang, F. W. K., Chan, C. W. H., Choi, Y. P., Loong, H. H. F., Chow, K. M., & So, W. K. W. (2018). A feasibility study on using tablet personal computers for self?€?reported symptom assessment in newly diagnosed lung cancer patients. International Journal of Nursing Practice, 24, e12658. http://doi.org/10.1111/ijn.12658
Knowledge Transfer Activities
In the Press/Media Interviews:
Health Resources Developed: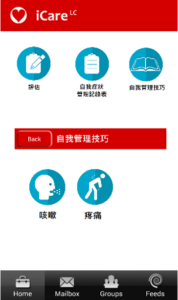 Health Talks/Workshops/Visits: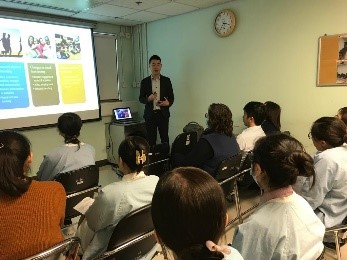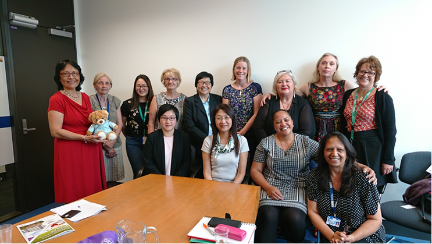 Research Highlights
Cancer and Palliative Care
Symptom management for cancer and non-cancer patients
Cardiovascular, Metabolic and Stroke Care
Ageing, Behavioural and Mental Wellness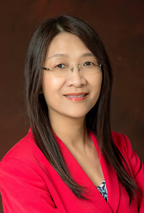 Prof. CHAN YIP Wing Han, Carmen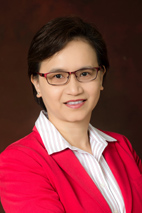 Prof. SO Kwok Wei, Winnie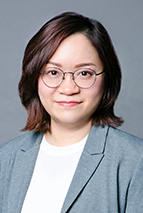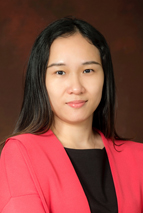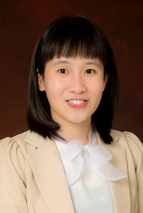 Prof. CHAN Ngo Sheung, Dorothy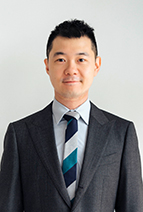 Prof. NG Shek Nam, Marques