Supportive care for family carers across illness conditions
Families have remained the locus of care, particularly in Asian and Chinese communities; whereas cultural expectations continue to shape the landscape of care giving/receiving. Since family caregivers play an important role in supporting people with chronic illnesses, our research has developed and tested different evidence-based, innovative psychosocial interventions to foster well-being of family caregivers of people across human developmental stages and illness conditions. For example:
mindfulness-based, mutual support, carer/professional facilitated self-learning, and psychoeducation group programmes for family caregivers of people with severe mental illness;
strength-oriented problem-solving intervention for stroke caregivers; and
acceptance and commitment therapy for parents of children with special healthcare needs.
Related Research Projects
| Project Title | Funding Source | Principal Investigator | Project Period |
| --- | --- | --- | --- |
| FoStering psychosOcial weLlbeing of family caregivers of stroke surVivors using Emotion-centered, problem-solving approach (SoLVE): A randomised controlled trial | General Research Fund | CHENG Ho Yu | 2022–2024 |
| Effectiveness of Prosocial-orientated Acceptance and Commitment Training (PACT) programme for parents of children with special health care needs in response to outbreaks of novel infectious disease: A randomised controlled trial | Early Career Scheme | CHONG Yuen Yu, Connie | 2022–2024 |
| Effectiveness of a family-facilitated self-learning for caregiving programme for adult family carers of people with first-episode psychosis: A randomised controlled trial with 18-month follow-up | General Research Fund | CHIEN Wai Tong | 2020–2022 |
| Effects of acceptance and commitment therapy-based asthma management training programme for parents of young children with neurodevelopmental comorbidities: A randomised controlled trial | Health and Medical Research Fund | CHONG Yuen Yu, Connie | 2020–2022 |
| Family caregivers affective touching for improving depressive symptoms of community dwelling stroke survivors through security priming | Early Career Scheme | CHENG Ho Yu | 2019–2021 |
| An evaluation of the effectiveness of a professional-supported problem-solving-based self-learning programme for family carers of people with recent-onset psychosis: A randomised controlled trial | Health and Medical Research Fund | CHIEN Wai Tong | 2018–2022 |
Selected Publications
Jin, X., Wong, C. L., Li, H., Chen, J., Chong, Y. Y., & Bai, Y. (2021). Acceptance and Commitment Therapy for psychological and behavioural changes among parents of children with chronic health conditions: A systematic review. Journal of Advanced Nursing, 77(7), 3020–33. https://doi.org/10.1111/jan.14798
Kor, P. P. K., Liu, J. Y. W., & Chien, W. T. (2021). Effects of a modified mindfulness-based cognitive therapy for family caregivers of people with dementia: A randomized clinical trial. Gerontologist, 61(6), 977–990. https://academic.oup.com/gerontologist/article/61/6/977/5901600
Parmar, A., Esser, K., Barreira, L., Miller, D., Morinis, L., Chong, Y. Y., ... Cohen, E. (2021). Acceptance and Commitment Therapy for children with special health care needs and their parents: A systematic review and meta-analysis. International Journal of Environmental Research and Public Health, 18(15), 8205. https://doi.org/10.3390/ijerph18158205
Chong, Y. Y., Mak, Y. W., & Loke, A. Y. (2020). The role of parental psychological flexibility in childhood asthma management: An analysis of cross-lagged panel models. Journal of Psychosomatic Research, 137, 110208. https://www.sciencedirect.com/science/article/pii/S0022399920307704?via%3Dihub
Ma, C. F., Chan, S. K. W., Chien, W. T., Bressington, D., Mui, E. Y. W., Lee, E. H. M., & Chen, E. Y. H. (2020). Cognitive behavioural family intervention for people diagnosed with severe mental illness and their families: A systematic review and meta-analysis of randomized controlled trials. Journal of Psychiatric and Mental Health Nursing, 27(2), 128–139. https://onlinelibrary.wiley.com/doi/10.1111/jpm.12567
Chien, W. T., Chan, S. W. C., Gray, R., & Yip, L. K. (2019). Psychometric properties of Chinese version of Dementia Management Strategies Scale among family caregivers. Hong Kong Medical Journal, 25 Suppl 3(1), 40–47. https://pubmed.ncbi.nlm.nih.gov/30792373/
Chong, Y. Y., Mak, Y. W., Leung, S. P., Lam, S. Y., & Loke, A. Y. (2019). Acceptance and Commitment Therapy for parental management of childhood asthma: An RCT. Pediatrics, 143(2), e20181723. https://doi.org/10.1542/peds.2018-1723
Cheng, H. Y., Chair, S. Y, & Chau, J. P. C. (2018). Effectiveness of a Strength-Oriented Psychoeducation (SOP) on caregiving competence, problem-solving abilities, psychosocial outcomes and physical health among family caregiver of stroke survivors: A randomised controlled trial. International Journal of Nursing Studies, 87, 84–93. https://doi.org/10.1016/j.ijnurstu.2018.07.005
Chien, W. T., Bressington, D., & Chan, S. W. C. (2018). A randomised controlled trial on mutual support group intervention for families of people with recent-onset psychosis: A four-year follow-up. Frontiers in Psychiatry, 9, 710. https://www.frontiersin.org/articles/10.3389/fpsyt.2018.00710/full
Chong, Y. Y., Leung, D., & Mak, Y. W. (2018). When control exacerbates distress: A qualitative study exploring the experiences of Hong Kong Chinese parents in caring for a child with asthma. International Journal of Environmental Research and Public Health, 15(7), 1372. https://doi.org/10.3390/ijerph15071372
Cheng, H. Y., Chair, S. Y., & Chau, J. P. C. (2017). Psychometric evaluation of the Caregiving Competence Scale among Chinese family caregivers. Rehabilitation Nursing, 42(3), 157–163. https://doi.org/10.1002/rnj.207
Chong, Y. Y., Mak, Y. W., & Loke, A. Y. (2017). Psychological flexibility in parents of children with asthma: Analysis using a structural equation model. Journal of Child and Family Studies, 26(9), 2610–2622. https://doi.org/10.1007/s10826-017-0757-x
Chien, W. T., Thompson, D. R., Lubman, D. I., & McCann, T. V. (2016). A randomized controlled trial of clinician-supported problem-solving bibliotherapy for family caregivers of people with first-episode psychosis. Schizophrenia Bulletin, 42(6), 1457–1466. https://www.ncbi.nlm.nih.gov/pmc/articles/PMC5049531/
Chien, W. T., Yeung, F. K. K., & Chan, A. H. L. (2014). Perceived stigma of patients with severe mental illness in Hong Kong: Relationships with patients' psychosocial conditions and attitudes of family caregivers and health professionals. Administration and Policy in Mental Health and Mental Health Services Research, 41(2), 237–251. https://link.springer.com/article/10.1007%2Fs10488-012-0463-3
Chien, W. T., & Lee, Y. M. I. (2013). An exploratory study of parents' perceived educational needs in parenting a child with learning disabilities. Asian Nursing Research, 7(1), 16–25. https://www.sciencedirect.com/science/article/pii/S1976131713000042?via%3Dihub
Chien, W. T., & Lee, I. Y. M. (2011). Randomised controlled trial of a dementia care programme for families of home-resided older people with dementia. Journal of Advanced Nursing, 67(4), 774–787. https://onlinelibrary.wiley.com/doi/10.1111/j.1365-2648.2010.05537.x
Knowledge Transfer Activities
In the Press/Media Interviews:
Health Resources Developed: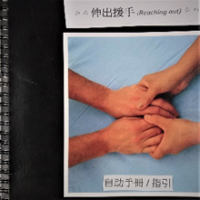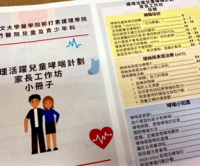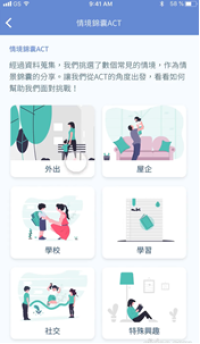 Health Talks/Workshops/Visits: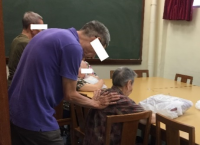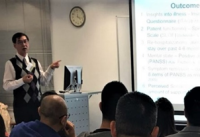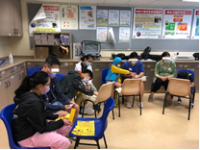 Research Highlights
Cancer and Palliative Care
Cardiovascular, Metabolic and Stroke Care
Ageing, Behavioural and Mental Wellness
Supportive care for family carers across illness conditions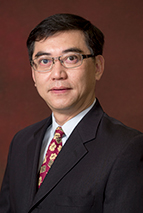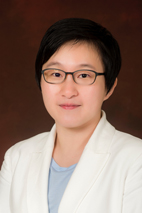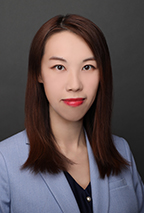 Prof. CHONG Yuen Yu, Connie