The health benefits of Tai Chi
Physical inactivity is a major risk factor associated with cardiovascular diseases, while regular exercise contributes to a reduction in cardiovascular disease mortality. A 3-month Tai Chi programme was conducted in the community for people with cardiovascular risk factors including hypertension, diabetes, dyslipidaemia, overweight, physical inactivity and smoking. After acquiring Tai Chi skills, participants were advised to practise Tai Chi at home for at least 30 minutes per day and 5 days per week. Tai Chi exercise was then compared with brisk walking exercise. The results suggest that regular Tai Chi exercise is better than brisk walking in reducing blood pressure and blood glucose levels, and improving psychosocial well-being with long-term benefits.
Moreover, a 12-week group- plus home-based Tai Chi programme was conducted in the community for patients with coronary heart disease. Participants in the Tai Chi group first attended supervised group-based Tai Chi classes with incrementally increasing sessions over 6 weeks, followed by 6-week home-based Tai Chi with 4 sessions per week and 60 minutes per session. The results showed that patients' physical functions (including aerobic endurance, lower-body strength, lower-body flexibility, and balance), blood pressure and psychosocial well-being had been improved after joining this Tai Chi programme.
Related Research Projects
| Project Title | Funding Source | Principal Investigator | Project Period |
| --- | --- | --- | --- |
| Evaluation of the effectiveness of Tai Chi versus brisk walking in reducing cardiovascular risk factors: A randomised controlled trial | Health and Medical Research Fund | CHAN Wai Kiu, Aileen | 2015–2017 |
Selected Publications
Leung, L. Y. L., Tam, H. L., & Ho, J. K. M. (2022). Effectiveness of Tai Chi on older adults: A systematic review of systematic reviews with re-meta-analysis. Archives of Gerontology and Geriatrics, 103, 104796. https://doi.org/10.1016/j.archger.2022.104796
Liu, T., Chan, A.W.K., & Chair, S.Y. (2022). Group-plus home-based Tai Chi program improves functional health among patients with coronary heart disease: A randomized controlled trial. European Journal of Cardiovascular Nursing, 2022;, zvab126. https://doi.org/10.1093/eurjcn/zvab126
Zhao, J., Chau, J. P. C., Chan, A. W. K., Meng, Q., Choi, K. C., Xiang, X., Zhao, Y., He, R., & Li, Q. (2022). A tailored sitting Tai Chi program for subacute stroke survivors: A randomized controlled trial. Stroke, 53(7), 2192-2203. https://doi.org/10.1161/STROKEAHA.121.036578
Liu, T., Chan, A. W. K., Taylor-Piliae, R. E., Choi, K. C., & Chair, S. Y. (2021). Psychometric properties of the translated Tai Chi exercise self-efficacy scale for Chinese adults with coronary heart disease or risk factors. International Journal of Environmental Research and Public Health, 18, 3651. https://doi.org/10.3390/ijerph18073651
Liu, T., Chair, S. Y., & Chan, A. W. K. (2020). Group- plus home-based Tai Chi programme improves physical function and psychosocial well-being among patients with coronary heart disease. Circulation, 141 (Suppl 1), A27. https://doi.org/10.1161/circ.141.suppl_1.27
Leung, L. Y. L., Chan, A. W. K., Sit, J. W. H., Liu, T., & Taylor-Piliae, R. E. (2019). Tai Chi in Chinese adults with metabolic syndrome: A pilot randomised controlled trial. Complementary Therapies in Medicine, 46, 54–61. https://doi.org/10.1016/j.ctim.2019.07.008
Chan, A. W. K. , Chair, S. Y., Lee, T. F. D., Leung, D. Y. P., Sit, J. W. H., Cheng, H. Y., & Taylor-Piliae, R. E. (2018). Tai Chi exercise is more effective than brisk walking in reducing cardiovascular disease risk factors among adults with hypertension: A randomised controlled trial. International Journal of Nursing Studies, 88, 44–52. https://doi.org/10.1016/j.ijnurstu.2018.08.009
Liu, T., Chan, A. W. K., Liu, Y. H., & Taylor-Piliae, R. E. (2018). Effects of Tai Chi-based cardiac rehabilitation on aerobic endurance, psychosocial well-being, and cardiovascular risk reduction among patients with coronary heart disease: A systematic review and meta-analysis. European Journal of Cardiovascular Nursing, 17(4), 368–383. https://doi.org/10.1177/1474515117749592
Knowledge Transfer Activities
In the Press/Media Interviews:
Health Resources Developed:
Research Highlights
Cancer and Palliative Care
Cardiovascular, Metabolic and Stroke Care
The health benefits of Tai-chi
Ageing, Behavioural and Mental Wellness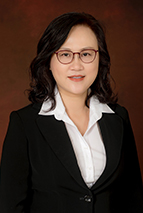 Prof. CHAN Wai Kiu, Aileen