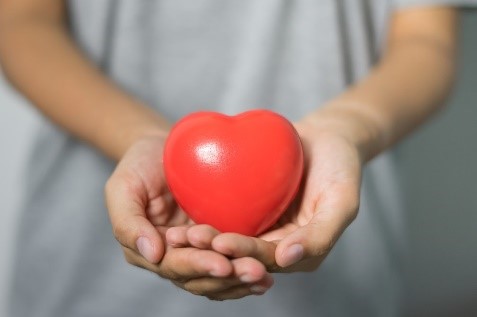 Fight for better cardiovascular health​
Various factors could lead to the occurrence of cardiovascular diseases (CVD), and the factors vary across different populations. To reduce CVD risk and improve cardiovascular health, we have conducted a series of randomised clinical trials using a variety of strategies for different patient groups to achieve these goals. For example, we have used:
motivational interview, home-based cardiac rehabilitation model, and music-paced physical activity to facilitate patients' compliance in cardiac rehabilitation or encourage them to maintain the prescribed physical activity after cardiac rehabilitation;
lifestyle modification to reduce CVD risk for patients with metabolic syndrome; and
educational intervention to improve the health of heart failure patients and post-menopausal women.
Related Research Projects
| Project Title | Funding Source | Principal Investigator | Project Period |
| --- | --- | --- | --- |
| A theory-based educational programme to improve the cardiovascular health among Hong Kong Chinese post-menopausal women | General Research Fund | CHAIR Sek Ying | 2018–2021 |
| The cost-effectiveness and effects of a music-paced physical activity intervention on clinical outcomes and physical activity maintenance of post-cardiac rehabilitation patients with coronary heart disease | Health and Medical Research Fund | CHAIR Sek Ying | 2017–2021 |
Selected Publications
Tam, H. L., Leung, L. Y. L., Wong, E. M. L., Cheung, K., & Chan, A. S. W. (2022). Integration of text messaging intervention into hypertension management among older adults: A systematic review and meta-analysis. Worldviews on Evidence-based Nursing, 19(1), 16-27. https://doi.org/10.1111/wvn.12549
Wong, E. M. L., Tam, H. L., Leung, A. Y. M., Cheung, A. S. P., Cheung, K. C., & Leung, D. Y. P. (2022). Impacts of educational interventions with support of mobile app versus booklet for patients with hypertension and metabolic syndrome: A secondary data analysis. International Journal of Environmental Research and Public Health, 19(19), 12591. https://doi.org/10.3390/ijerph191912591
Chair, S. Y., Chan, J. Y. W., Waye, M. M. Y., Liu, T., Law, B. M. H., & Chien, W. T. (2021). Exploration of potential genetic biomarkers for heart failure: A systematic review. International Journal of Environmental Research and Public Health, 18, 5904. https://doi.org/10.3390/ijerph18115904
Chew, H. S. J., Sim, K. L. D., Choi, K. C., & Chair, S. Y. (2021). Effectiveness of a nurse-led temporal self-regulation theory-based program on heart failure self-care: A randomised controlled trial. International Journal of Nursing Studies, 115, 103872. http://doi.org/10.1016/j.ijnurstu.2021.103872
Liu, T., Chan, A. W. K., Taylor-Piliae, R. E., Choi, K. C., & Chair S. Y. (2021). Psychometric properties of the translated tai chi exercise self-efficacy scale for Chinese adults with coronary heart disease or risk factors. International Journal of Environmental Research and Public Health, 18(7), 3651. https://doi.org/10.3390/ijerph18073651
Chair, S. Y., Cheng, H. Y., Chew, H. S. J., Zang, Y. L., Siow. E. K. C., & Cao, X. (2020). Leisure-time physical activity and depressive symptoms among patients with coronary heart disease: The mediating role of physical activity self-efficacy. Worldviews on Evidence-Based Nursing, 17(2), 144−150. https://doi.org/10.1111/wvn.12425
Chair, S. Y., Cheng, H. Y., Choi, K. C., Siow E. K. C., Cao, X., & Fung, E. (2020). Influenza-associated hospitaliaations and risk of subsequent heart failure hospital admissions: A 20-year territory-wide registry study in Hong Kong, China. American Journal of Epidemiology, 190(5), 779−785. https://academic.oup.com/aje/article/190/5/779/6030874
Chair, S. Y., Zou, H., & Cao, X. (2020). Effects of exercise therapy for adults with coronary heart disease: A systematic review and meta-analysis of randomised controlled trials. Journal of Cardiovascular Nursing, 36(1), 56−77. https://doi.org/10.1097/jcn.0000000000000713
Chair, S. Y., Zou, H., & Cao, X. (2020). A systematic review of effects of recorded music listening during exercise on physical activity adherence and health outcomes in patients with coronary heart disease. Annals of Physical and Rehabilitation Medicine, 64(2), 101447. http://doi.org/10.1016/j.rehab.2020.09.011
Wong, E. M. L., Leung, D. Y. P., Chair, S. Y., & Sit, J. W. H. (2020). Effects of a web-based educational support intervention on total exercise and cardiovascular risk markers in adults with coronary heart disease. Worldviews on Evidence-Based Nursing, 17(4), 283−292. https://doi.org/10.1111/wvn.12456
Wong, E. M. L., Leung, D. Y. P., Sit, J. W. H., Chan, A. W. K., & Chair, S. Y. (2020). Prospective validation of the Chinese version of the self-efficacy for exercise scale among middle-aged patients with coronary heart disease. Rehabilitation Nursing, 45(2), 74−79. https://pubmed.ncbi.nlm.nih.gov/32118864/
Chew, H. S., Cheng, H. Y., & Chair, S. Y. (2019). The suitability of motivational interviewing versus cognitive behavioural interventions on improving self-care in patients with heart failure: A literature review and discussion paper. Applied Nursing Research, 45, 17−22. https://doi.org/10.1016/j.apnr.2018.11.006
Chew, H. S., Sim, K. L., Cao, X., & Chair, S. Y. (2019). Motivation, challenges and self-regulation in heart failure self-care: A theory-driven qualitative study. International Journal of Behavioural Medicine, 26(5), 474−485. https://doi.org/10.1007/s12529-019-09798-z
Lo, S. W. S., Chair, S. Y., & Lee, I. F. K. (2017). Effects of lifestyle intervention on physiological outcomes in Chinese adults with, or at high risk of metabolic syndrome. Journal of Cardiovascular Nursing, 32(6), 514−521. http://doi.org/10.1097/JCN.0000000000000386
Wang, Q., Chair, S. Y., & Wong, E. M. L. (2017). The effects of a lifestyle intervention programme on physical outcomes, depression, and quality of life in adults with metabolic syndrome: A randomised clinical trial. International Journal of Cardiology, 230, 461−467. http://doi.org/10.1016/j.ijcard.2016.12.084
Yu, M., Chair, S. Y., Chan, C. W., & Choi, K. C. (2015). A health education booklet and telephone follow-ups can improve medication adherence, health-related quality of life, and psychological status of patients with heart failure. Heart and Lung, 44(5), 400−407. http://doi.org/10.1016/j.hrtlng.2015.05.004
Chair, S. Y., Chan, S. W. C., Thompson, D. R., Leung, K. P., Ng, S. K. C., & Choi, K. C. (2013). Long-term effect of motivational interviewing on clinical and psychological outcomes and health-related quality of life in cardiac rehabilitation patients with poor motivation in Hong Kong: A randomised controlled trial. Clinical Rehabilitation, 27(12), 1107−1117. http://doi.org/10.1177/0269215513490527
Chan, K. M. C., Leung, K. C., & Chair, S. Y. (2012). The effect of cardiac health promotion programme among the general public in Hong Kong. Journal of the Hong Kong College of Cardiology, 20(1), 21−30. https://www.researchgate.net/publication/286808806_The_effect_of_cardiac_health_promotion_program_among_the_general_public_in_Hong_Kong
Wang, W., Chair, S. Y., Thompson, D. R., & Twinn, S. F. (2012). Effects of home-based rehabilitation on health-related quality of life and psychological status in Chinese patients recovering from acute myocardial infarction. Heart and Lung, 41(1), 15−25. http://doi.org/10.1016/j.hrtlng.2011.05.005
Knowledge Transfer Activities
In the Press/Media Interviews:
Health Resources Developed:
Research Highlights
Cancer and Palliative Care
Cardiovascular, Metabolic and Stroke Care
Fight for better cardiovascular health
Ageing, Behavioural and Mental Wellness