Building self-management capabilities to enhance stroke survivors' recovery
The recovery journey after stroke is chronic and complex due to survivors' interrelated physical and psychosocial challenges. Stroke survivors are commonly left with various post-stroke motor, cognitive, and sensory impairments. There is a need for a greater understanding of the effective evidence-based strategies to facilitate stroke recovery.
Professor Suzanne Lo conducted research projects to look into the effectiveness of self-efficacy and outcome-expectation enhancing self-management programmes on enhancing community-dwelling stroke survivors' recovery. A community-based enhanced self-efficacy enhancing stroke self-management programme is developed. The findings support the use of this innovative model of stroke self-management in the process of transitioning back to home. Professor Janita Chau has contributed to advancing the frontiers of knowledge and science regarding stroke rehabilitation through the development and evaluation of innovative stroke rehabilitation services including a virtual multidisciplinary stroke care clinic, and interventions such as social participation-focused virtual reality intervention and sitting Tai Chi. Systematic reviews to assess the effects of acupuncture on hemiplegic shoulder pain after stroke and sitting Tai Chi on physical and psychosocial health outcomes were published.
Innovative research initiatives to promote survivors' community reintegration, and home-based balance, gait and memory training are in progress. Several stroke-specific instruments in Traditional Chinese to measure survivors' self-efficacy in self-management and participation, trunk impairment, and health-related quality of life are developed and validated.
Related Research Projects
| Project Title | Funding Source | Principal Investigator | Project Period |
| --- | --- | --- | --- |
| Improving work ability of young adults with stroke through personal resource building and inclusive volunteering: A randomised controlled trial  | General Research Fund | LO Hoi Shan, Suzanne | 2022–2024 |
| Effects of a social participation-focused virtual reality intervention on the physical, psychological and social outcomes of community-dwelling stroke survivors with physical disabilities: A randomised controlled trial | General Research Fund | CHAU Pak Chun, Janita | 2021–2023 |
| Promoting community reintegration using narratives and skills building for young adults with stroke: A randomised controlled trial | Early Career Scheme | LO Hoi Shan, Suzanne | 2020–2023 |
| Feasibility of a novel ballet-inspired low-impact at-home workout programme to improve balance, gait and memory in adults with stroke: A mixed methods exploratory trial | Health and Medical Research Fund | LO Hoi Shan, Suzanne | 2020–2022 |
| The Effectiveness and cost-effectiveness of a virtual multidisciplinary stroke care clinic for community-dwelling stroke survivors and caregivers: A randomised controlled trial | Health and Medical Research Fund | CHAU Pak Chun, Janita | 2018–2021 |
| 'COMBO-KEY' (Coaching Ongoing Momentum Building On stroKe rEcovery journeY) – a home visiting and phone coaching programme to promote stroke survivors' recovery: A territory-wide project | Health Care and Promotion Fund | LO Hoi Shan, Suzanne | 2018–2021 |
Selected Publications
Chau, J. P. C., Lo, S. H. S., Zhao, J., Choi, K. C., Lam, S. K. Y., Saran, R., Shi, J., Thompson, D. R., & Lau, A. Y. L. (2021). Validation of a translated Chinese version of the Participation Strategies Self-Efficacy Scale: A cross-sectional study. Disability and Rehabilitation, 1−7. https://doi.org/10.1080/09638288.2021.1933220
Lo, S. H. S., Chau, J. P. C., & Chang, A. M. (2021). Strategies adopted to manage physical and psychosocial challenges after returning home among people with stroke: A qualitative study. Medicine, 100(10), e25026. https://doi.org/10.1097/MD.0000000000025026
Zhao, J., Chau, J. P. C., Lo, S. H. S., Choi, K. C., & Liang, S. (2021). The effects of sitting Tai Chi on physical and psychosocial health outcomes among individuals with impaired physical mobility: A systematic review and meta-analysis. International Journal of Nursing Studies, 118, 103911. https://doi.org/10.1016/j.ijnurstu.2021.103911
Zhao, J., Chau, J. P. C., Zang, Y., Choi K. C., He, R., Zhao, Y., Xiang, X., Li, Q., & Thompson, D. R. (2021). Psychometric properties of the Chinese version of the Trunk Impairment Scale in people with a stroke. Health and Quality of Life Outcomes, 19, 85. https://doi.org/10.1186/s12955-021-01730-y
Zhao, J., Zang, Y., Chau, J. P. C., He, R., & Thompson, D. R. (2021). Chinese stroke survivors' perceptions of participation in exercise or sitting Tai Chi. European Journal of Cardiovascular Nursing. https://doi.org/10.1093/eurjcn/zvab036
Zhao, J., Chau, J. P. C., Zang, Y., Lo, S. H. S., Choi, K. C., & Liang, S. (2020). The effects of sitting Tai Chi on physical and psychosocial health outcomes among individuals with impaired physical mobility. Medicine, 99(34), e21805. https://doi.org/10.1097/MD.0000000000021805
Chau, J. P. C., Lo, S. H. S., Lee, V. W. Y., Choi, K. C., Shum, E. W. C., Hung, Z. S. S., Mok, V. C. T., Siow, E. K. C., Ching, J. Y. L., Lam, S. K. Y., Yeung, J. H. M., Li, S. H., & Lau, A. Y. L. (2019). Effectiveness and cost-effectiveness of a virtual multidisciplinary stroke care clinic for community-dwelling stroke survivors and caregivers: A randomised controlled trial protocol. BMJ Open, 9(5), e026500. https://doi.org/10.1136/bmjopen-2018-026500
Lo, S. H. S., Chau, J. P. C., Chang, A. M., Choi, K. C., Wong, R. Y. M., & Kwan, J. C. Y. (2019). Coaching Ongoing Momentum Building On stroKe rEcovery journeY ('COMBO-KEY'): A randomised controlled trial protocol. BMJ Open, 9(4), e027936. https://bmjopen.bmj.com/content/9/4/e027936
Chau, J. P. C., Lo, S. H. S., Yu, X., Choi, K. C., Lau, A. Y. L., Wu, J. C. Y., Lee, V. W. Y., Cheung, W. H. N., Ching, J. Y. L., & Thompson, D. R. (2018). Effects of acupuncture on the recovery outcomes of stroke survivors with shoulder pain: A systematic review. Frontiers in Neurology, 9, 30. https://doi.org/10.3389/fneur.2018.00030
Lo, S. H. S., Chang, A. M., & Chau, J. P. C. (2018). Stroke self-management support improves survivors' self-efficacy and outcome expectation of self-management behaviours. Stroke, 49(3), 758−760. https://doi.org/10.1161/STROKEAHA.117.019437
Lo, S. H. S., Chang, A. M., & Chau, J. P. C. (2016). Establishing equivalence of a Chinese version of the stroke specific quality of life measure for stroke survivors. Disability and Rehabilitation, 39(11), 1079?€?1086. https://doi.org/10.1080/09638288.2016.1178348
Lo, S. H. S., Chang, A. M., & Chau, J. P. C. (2016). Translation and validation of a Chinese version of the Stroke Self-Efficacy Questionnaire in community-dwelling stroke survivors. Topics in Stroke Rehabilitation, 23(3), 163?€?169. https://doi.org/10.1080/10749357.2015.1122265
Lo, S. H. S., Chau, J. P. C., Woo, J., Thompson, D. R., & Choi, K. C. (2016). Adherence to antihypertensive medication in older adults with hypertension. Journal of Cardiovascular Nursing, 31(4), 296−303. https://doi.org/10.1097/JCN.0000000000000251
Lo, S. H. S., Chang, A. M., Chau, J. P. C., & Gardner, G. (2013). Theory-based self-management programs for promoting recovery in community-dwelling stroke survivors: A systematic review. The JBI Database of Systematic Reviews and Implementation Reports, 11(12), 157−215. https://doi.org/10.11124/jbisrir-2013-1056
Knowledge Transfer Activities
In the Press/Media Interviews:
盧海珊及周柏珍(2021年4月30日)。〈中風後復康 目標為本〉[Setting goals for improving recovery after stroke]。《信報財經新聞》。
盧海珊、周柏珍及郭政堯(2020)。《自我管理與自信心提升練習指南》[Stroke self-management and self-efficacy enhancing: Practice guide]。 香港:香港中文大學醫學院那打素護理學院。 ISBN: 978-988-79566-6-2。
盧海珊及周柏珍(2020年11月13日)。〈中風人士簡易家居伸展〉[Easy stretching exercise for people with stroke]。《信報財經新聞》。
Chau, J. P. C. & Lo, S. H. S. (2020, May 7). Coronavirus has left Hong Kong stroke patients without access to vital rehab. South China Morning Post.
盧海珊、周柏珍及饒偉銘(2020年2月21日)。〈淺談年輕中風與預防〉 [Stroke in young adults and its prevention]。《信報財經新聞》。
周柏珍、盧海珊及饒偉銘 (2019年11月29日)。〈服用傳統抗凝血藥物的日常注意事項〉 [Safety precautions in daily life when taking traditional anti-coagulant medications]。《信報財經新聞》。
盧海珊及周柏珍(2018年7月12日)。〈中風後自我管理〉[Self-management after stroke]。《信報財經新聞》。
周柏珍 、盧海珊及陶愷俞(2017年11月2日)  。〈中風之謎〉[The myths of stroke]。《信報財經新聞》。
Health Resources Developed: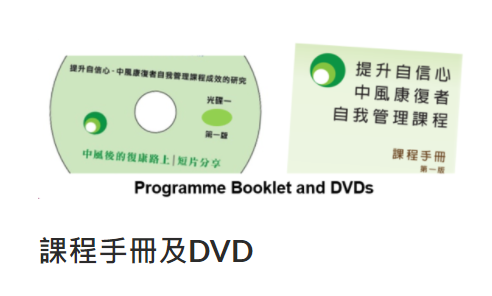 Research Highlights
Cancer and Palliative Care
Cardiovascular, Metabolic and Stroke Care
Building self-management capabilities to enhance stroke survivors' recovery
Ageing, Behavioural and Mental Wellness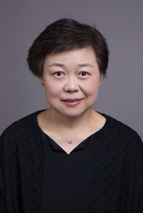 Prof. CHAU Pak Chun, Janita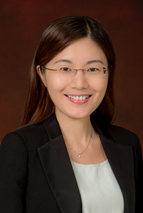 Prof. LO Hoi Shan, Suzanne